10 Best Discord Bots for Any Server 2023
Have you just created a Discord server or got to know about the Discord bots? If yes, you must be looking for some amazing discord bots to use and enhance your server's functionality and entertainment value. Discord bots have become an integral part of the platform, offering a wide range of features to make your server more interactive, organized, and enjoyable for all its members.
So, let's discuss the 10 best Discord bots that you can use for any server in 2023.
Let's get started!
10 Best Discord Bots for Any Server
While there are thousands of discord bots available, here are the 10 best discord bots that you can use for any server this year.
1. Would You Bot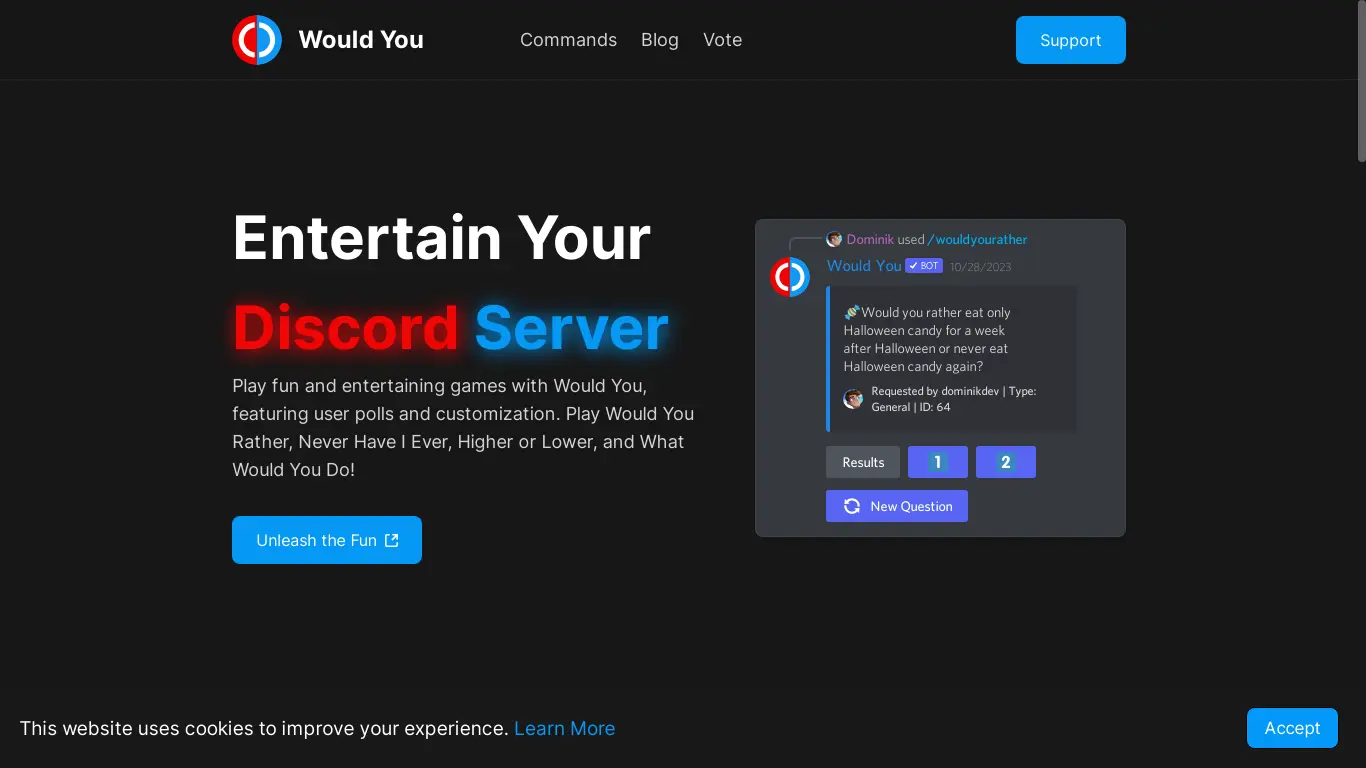 Would You is a fun and interactive Discord bot that brings the classic "Would You Rather" game to your server. Would You also is a truth or dare discord bot. It provides a continuous stream of entertaining and often thought-provoking questions, allowing your members to engage in amusing debates and discussions.
Would You offers customizable games with user polls for a fun and engaging experience. Play games like Would You Rather, Higher or Lower, Never Have I Ever, and What Would You Do!
Invite Would You to your server.
2. Herocord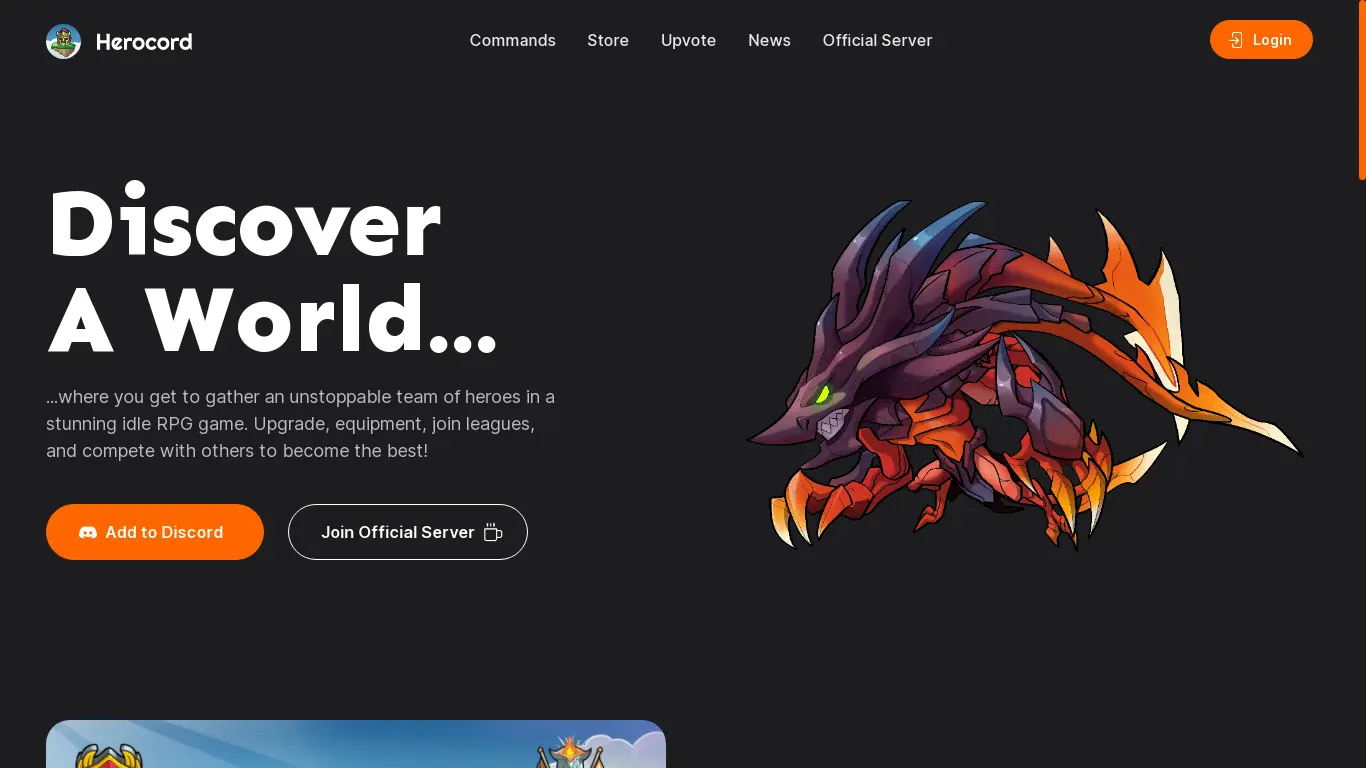 Hero Cord is a Discord bot game that allows users to create and join custom RPG adventures. Users can choose from different classes, races, skills, and items to customize their characters and explore various quests and dungeons. Users can interact with other players, NPCs, and enemies in real-time using text commands or voice chat.
Hero Cord offers amazing graphics and a unique gameplay experience that will keep you coming back for more. It's a great way to bring your server members together and have fun while doing it.
Invite Hero Cord to your server.
3. HallowsTreat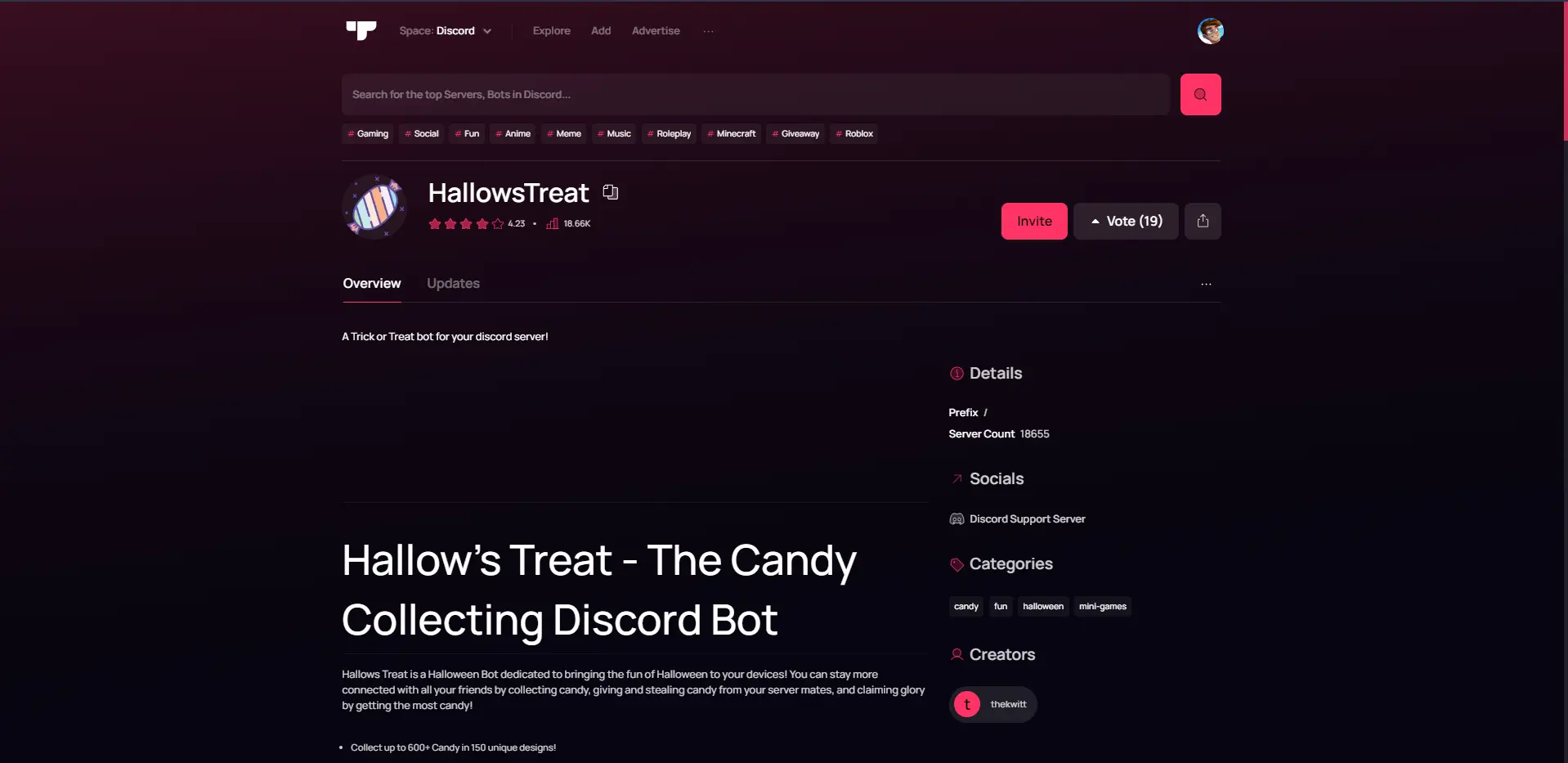 HallowsTreat is a Halloween Bot dedicated to bringing the fun of Halloween to your devices! You can stay more connected with all your friends by collecting candy, giving and stealing candy from your server mates, and claiming glory by getting the most candy!
Any server can use this bot, but it's especially great for Halloween-themed servers. It's a great way to get into the Halloween spirit and have fun with your friends.
Invite HallowsTreat to your server.
4. Tatsu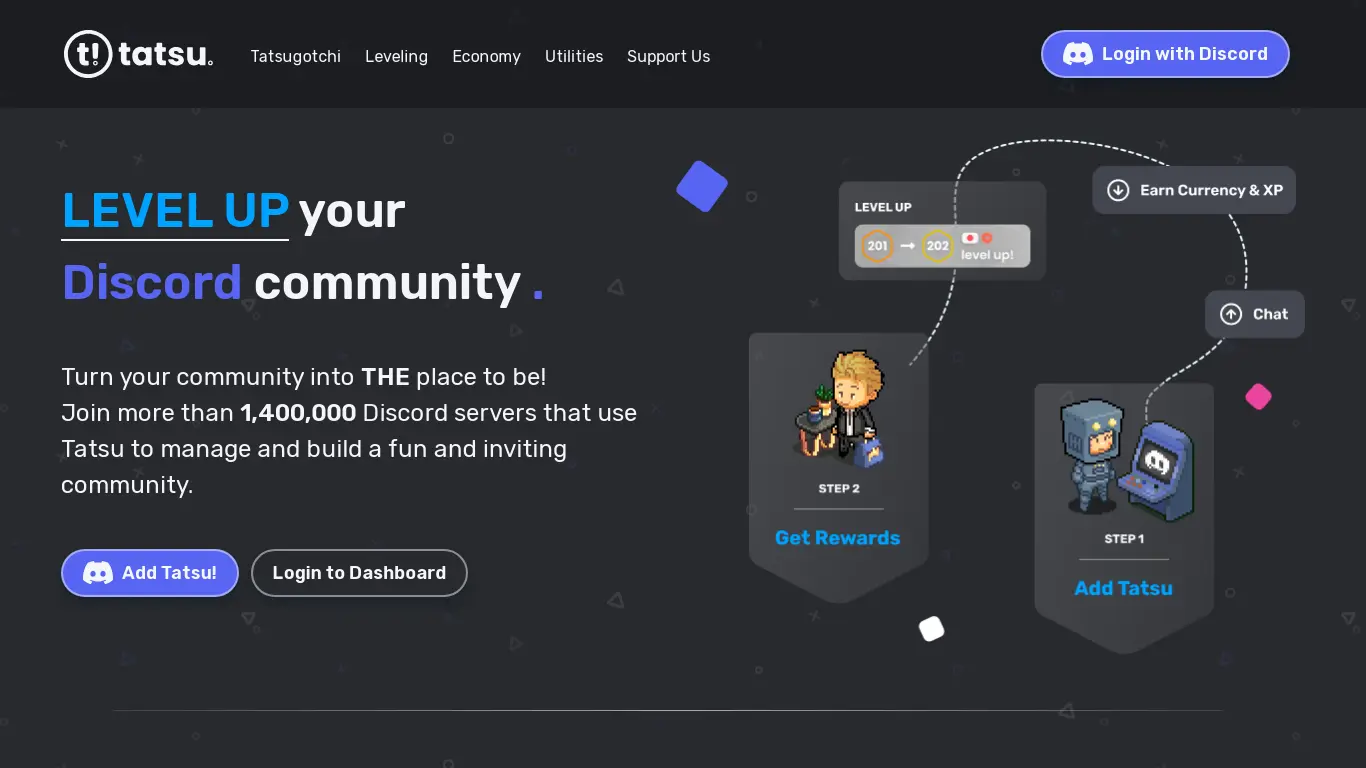 Tatsu is a customizable, multipurpose bot that offers numerous utility and fun commands. It allows you to personalize your server's settings roles and even create custom commands, making it ideal for server owners who want complete controlover their server's features.
Invite Tatsu to your server.
5. Sesh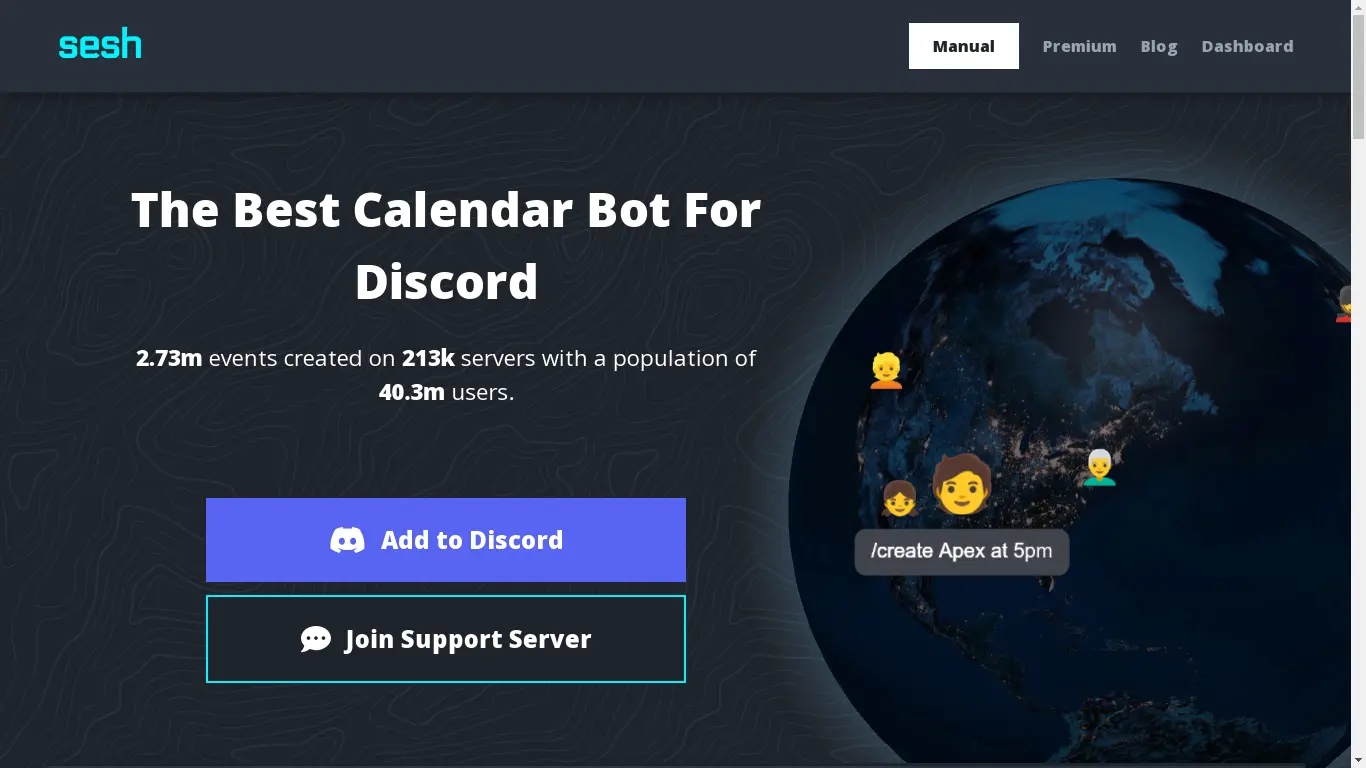 Sesh is a scheduling bot designed to simplify event planning within your Discord server. You can easily set up and manage events, send reminders, and keep your members informed about upcoming activities, making it an excellent choice for gaming communities and event-focused servers.
Sesh has a google calendar integration that allows you to sync your events with your server's calendar.
Invite Sesh to your server.
6. Midjourney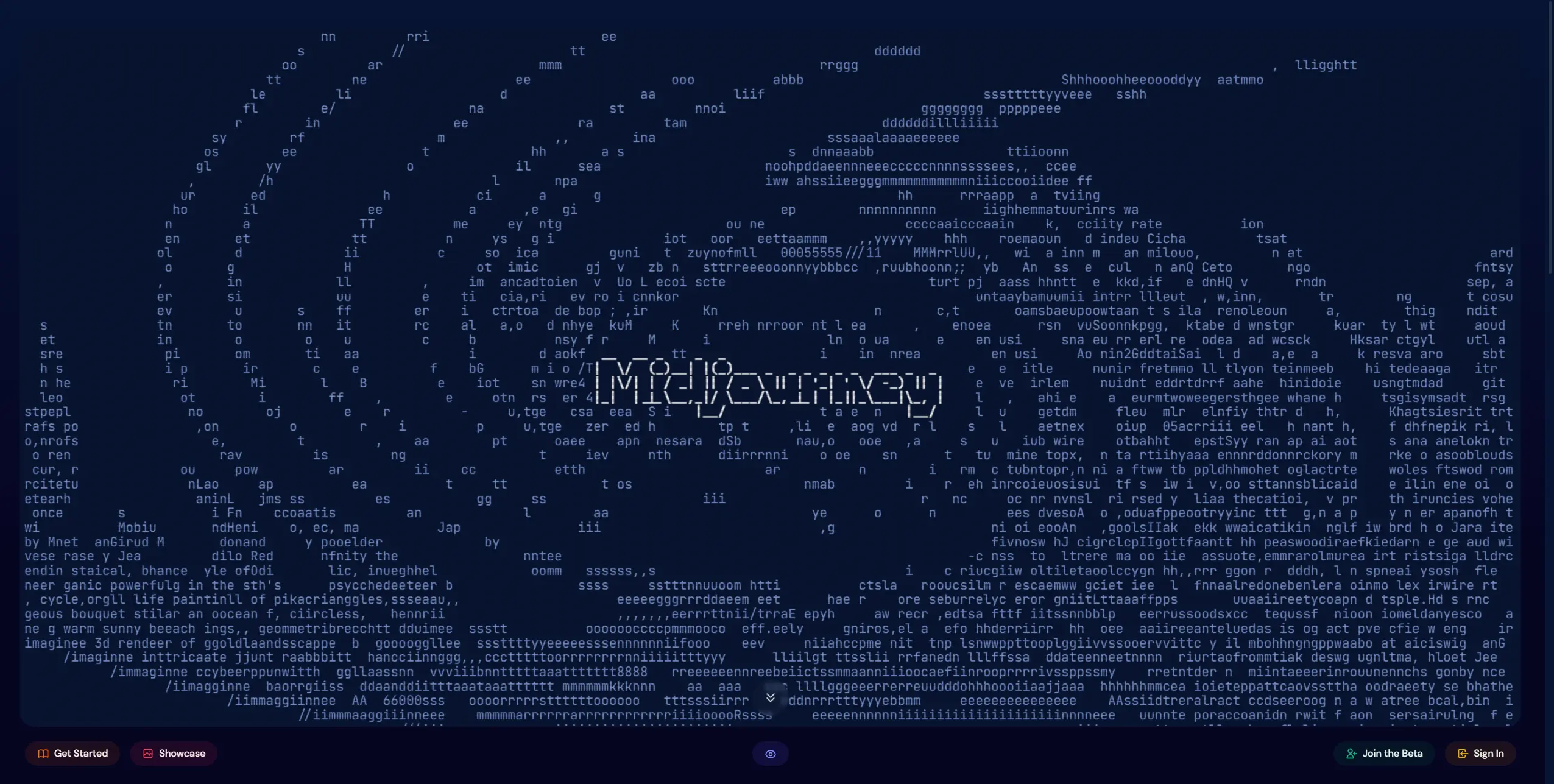 Midjourney is a unique bot that uses artificial intelligence to generate images based on text descriptions. Whether you want to create custom character avatars, scenery, or objects, this Bot can bring your creative ideas to life.
Invite Midjourney to your server.
7. Dank Memer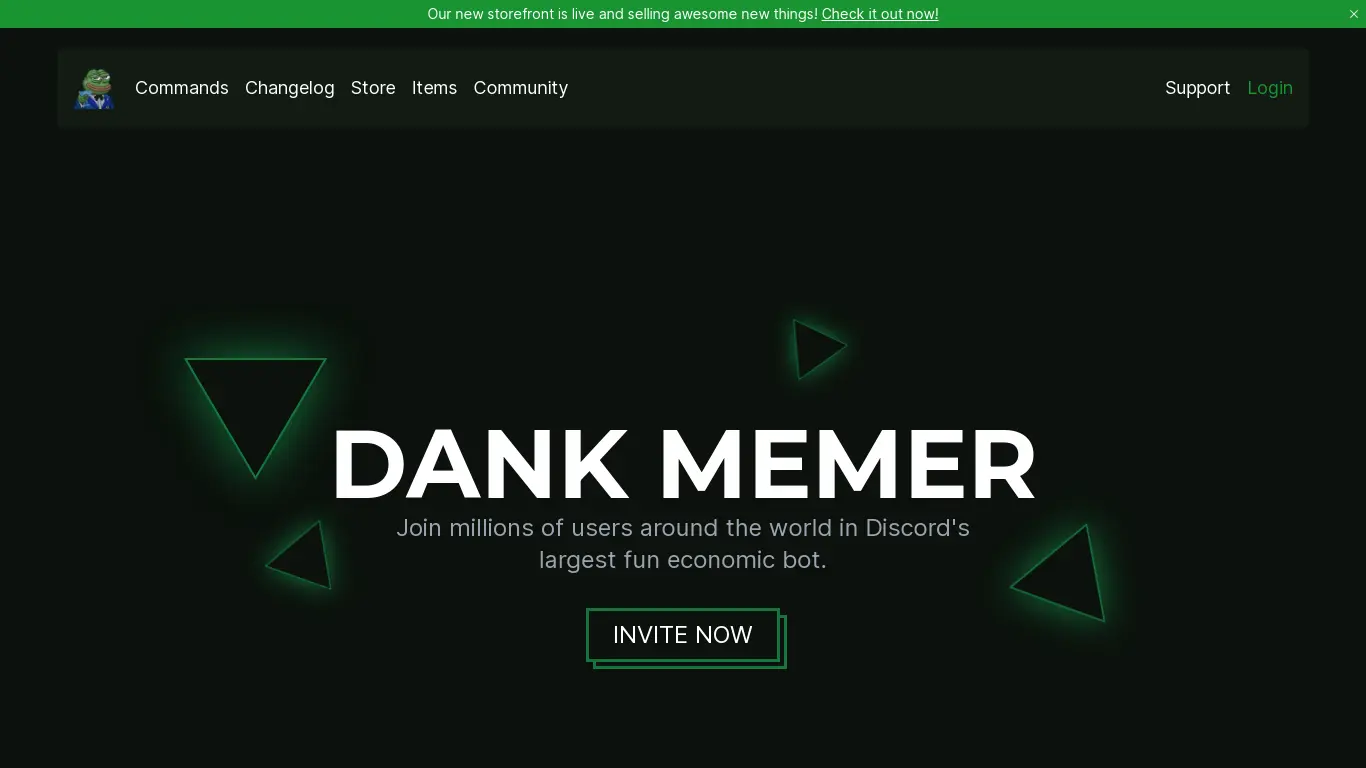 Dank Memer is a humorous and entertaining bot that adds memes, games, and other quirky features to your server. It includes features like currency systems, meme commands, and various minigames, making it perfect for casual and meme-loving communities.
Invite Dank Memer to your server.
8. FreeStuff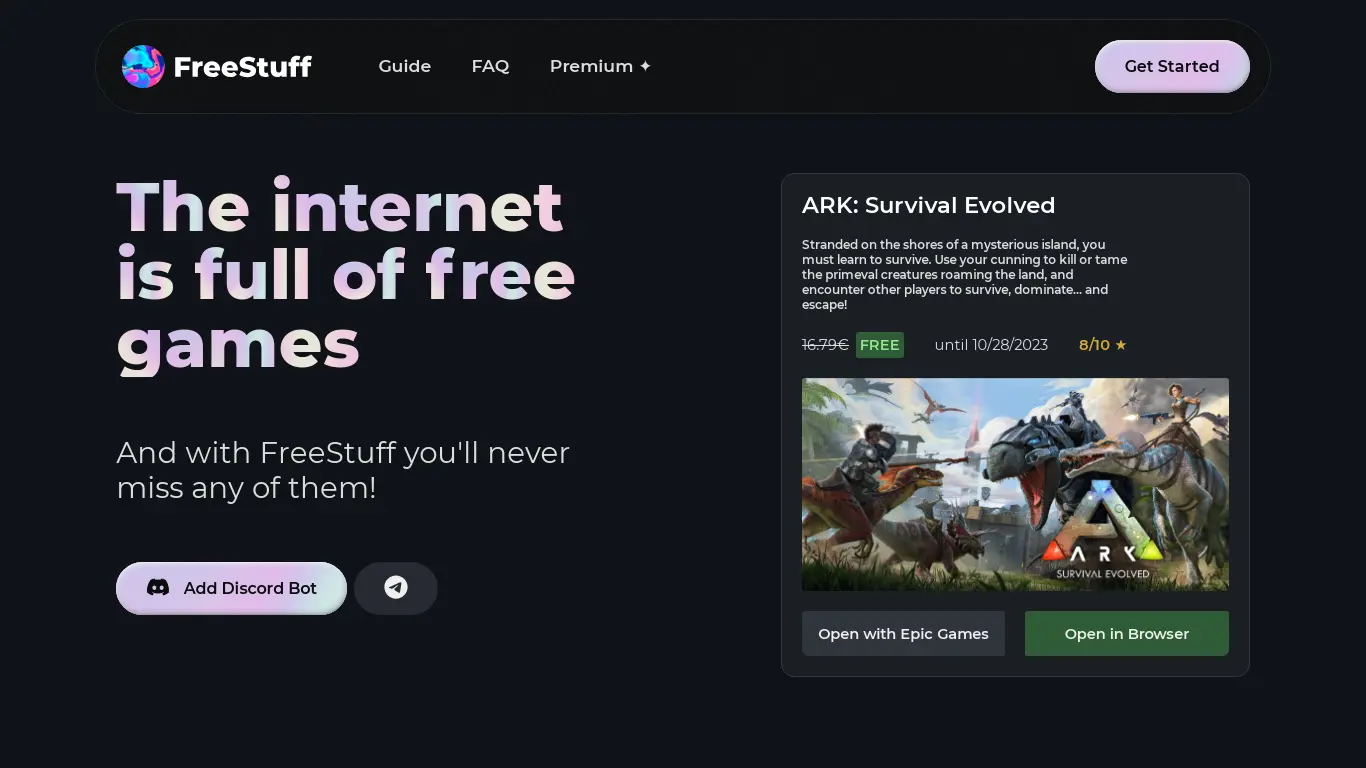 FreeStuff is a bot that helps users find and keep track of free games, giveaways, and promotions on various platforms. If your server is interested in staying updated on freebies and gaming deals, this Bot is a valuable addition.
Once you add the bot to your server, it will notify you every time a premium game becomes free to play. Best of all, FreeStuff won't bother you with ads for games that are free by default. It's a great way to keep your server members informed about the latest freebies and deals without having to do any research yourself.
Invite FreeStuff to your server.
9. Mudae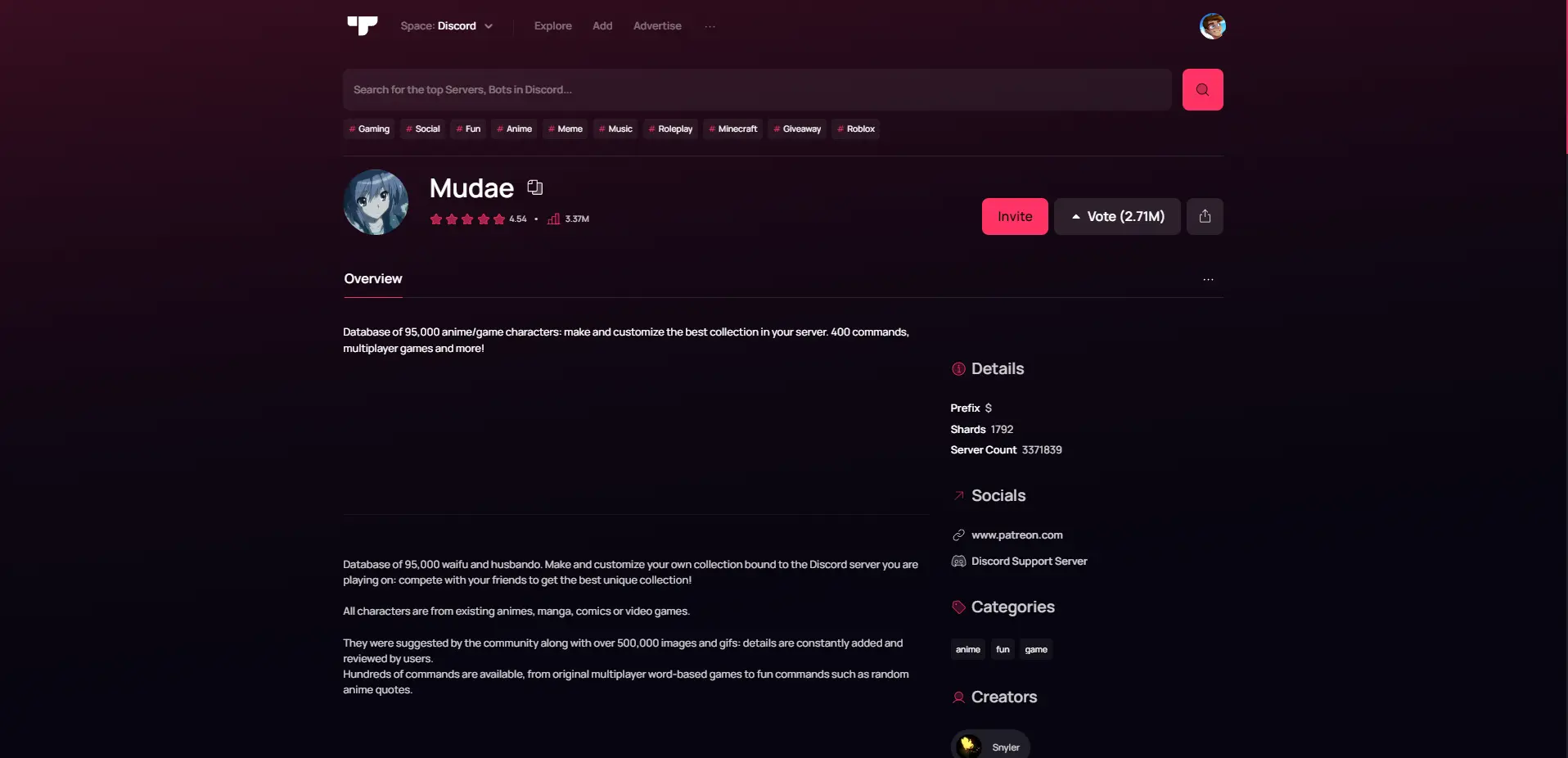 Mudae is a multiplayer game and anime bot that allows users to collect, battle, and trade characters. With a wide selection of anime characters to choose from, Mudae offers a unique and engaging experience for fans of anime and role-playing.
With 95,000 anime and gaming characters in its database, Mudae lets you build and personalize the largest collection for your server. 400 commands, multiplayer games, and more!
Invite Mudae to your server.
10. YAGPDB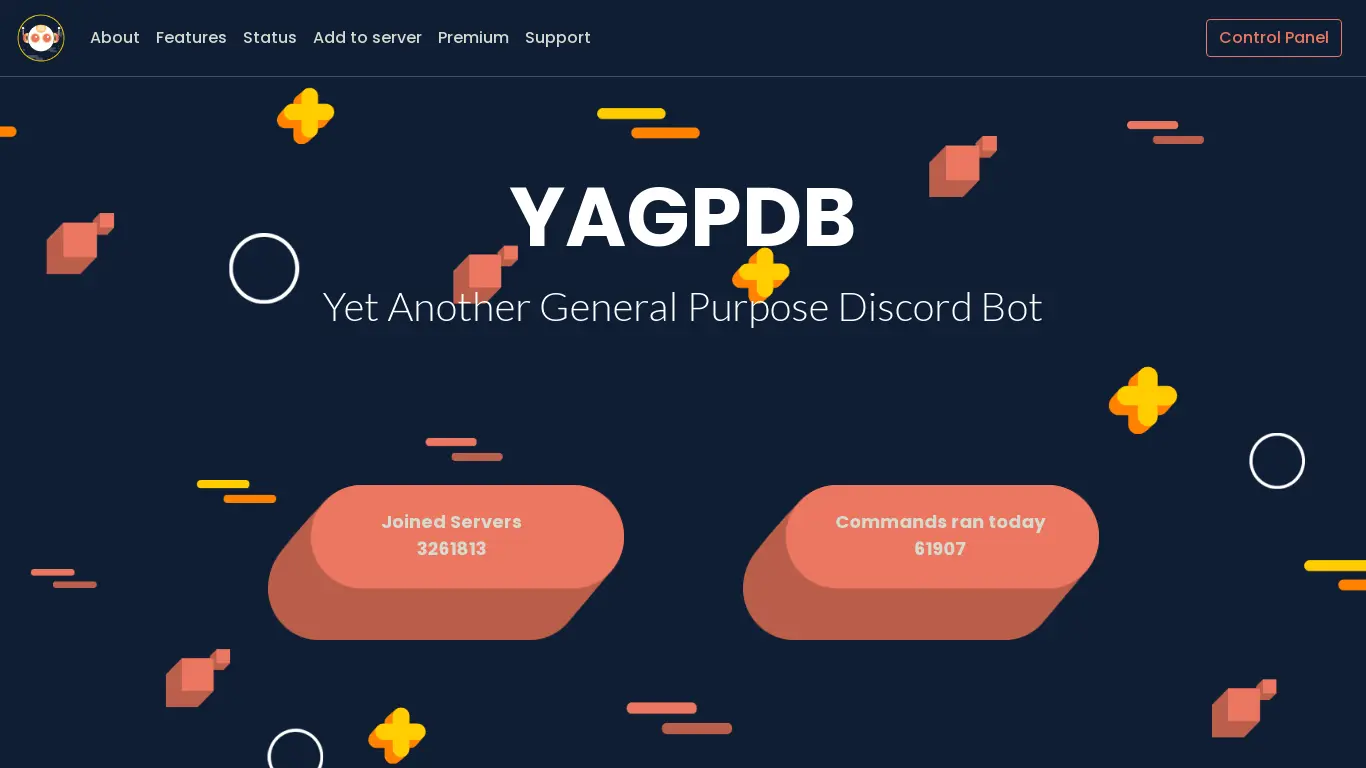 YAGPDB, which stands for Yet Another General Purpose Discord Bot, is a Swiss Army knife of Discord bots. It offers a multitude of features, including moderation tools, custom commands, and automated role assignments. Its extensive customization options make it a popular choice for server owners looking for a highly adaptable bot.
YAGPDB acts as a strong automatic moderator that allows you to set rules for muting, kicking, and banning users after a series of infractions. Simply put, if you're looking for a feature-rich, practical Discord bot, give the YAGPDB a try on your server. I have a good feeling you won't be disappointed.
Invite YAGPDB to your server.
Final Thoughts
So these are the top 10 best Discord bots that you can consider using for your server in 2023. Depending on your server's focus, you can choose one or more of these bots to enhance your community's experience.